Pneumatic disc brakes – safe, proven, future-proof
Pneumatic disc brakes from Knorr-Bremse have set new standards on the commercial vehicle market. The NexTT® and SYNACT® are brakes for the next generation of commercial vehicles.
With 40 years of experience in developing pneumatic disc brakes for commercial vehicles, and with over 50 million units produced, Knorr-Bremse is a technological and global market leader. We offer solutions for all braking applications in trucks, buses, and trailers for wheel sizes 22.5, 19.5, and 17.5 inches. Thanks to continuous development and ongoing improvement of its products, Knorr-Bremse sets new standards for performance, weight, durability and sustainability.
A new generation
Knorr-Bremse began series production of compressed air disc brakes with the SB brake generation. Knorr-Bremse has been continuously developing its pneumatic disc brakes since that time. Successful examples include the SN7 and ST7 brake types. Each new brake generation benefits from experience with the previous generations. The most innovative current disc brake models from Knorr-Bremse are:
SYNACT® for heavy-duty commercial vehicles
NexTT® for semitrailers
Contact
Knorr-Bremse Systeme für Nutzfahrzeuge GmbH
SYNACT® – The brake for heavy-duty commercial vehicles
The new SYNACT® improves the economy of vehicle operations, maintenance, and repair, and sets technical standards for heavy-duty commercial vehicles – regardless of their drive concept.
Safe and flexible
Compared to the previous model, the SYNACT® achieves all new dimensions of performance and weight. As a double-piston brake, it generates braking torque over 30 kNm. The SYNACT® comes with either an axial or radial cylinder connection, in order to meet practically all requirements for buses and trucks. The modular design of the easy to integrate SYNACT® brake family also makes an important contribution to the quick and economical transformation of the commercial vehicle sector towards e-mobility.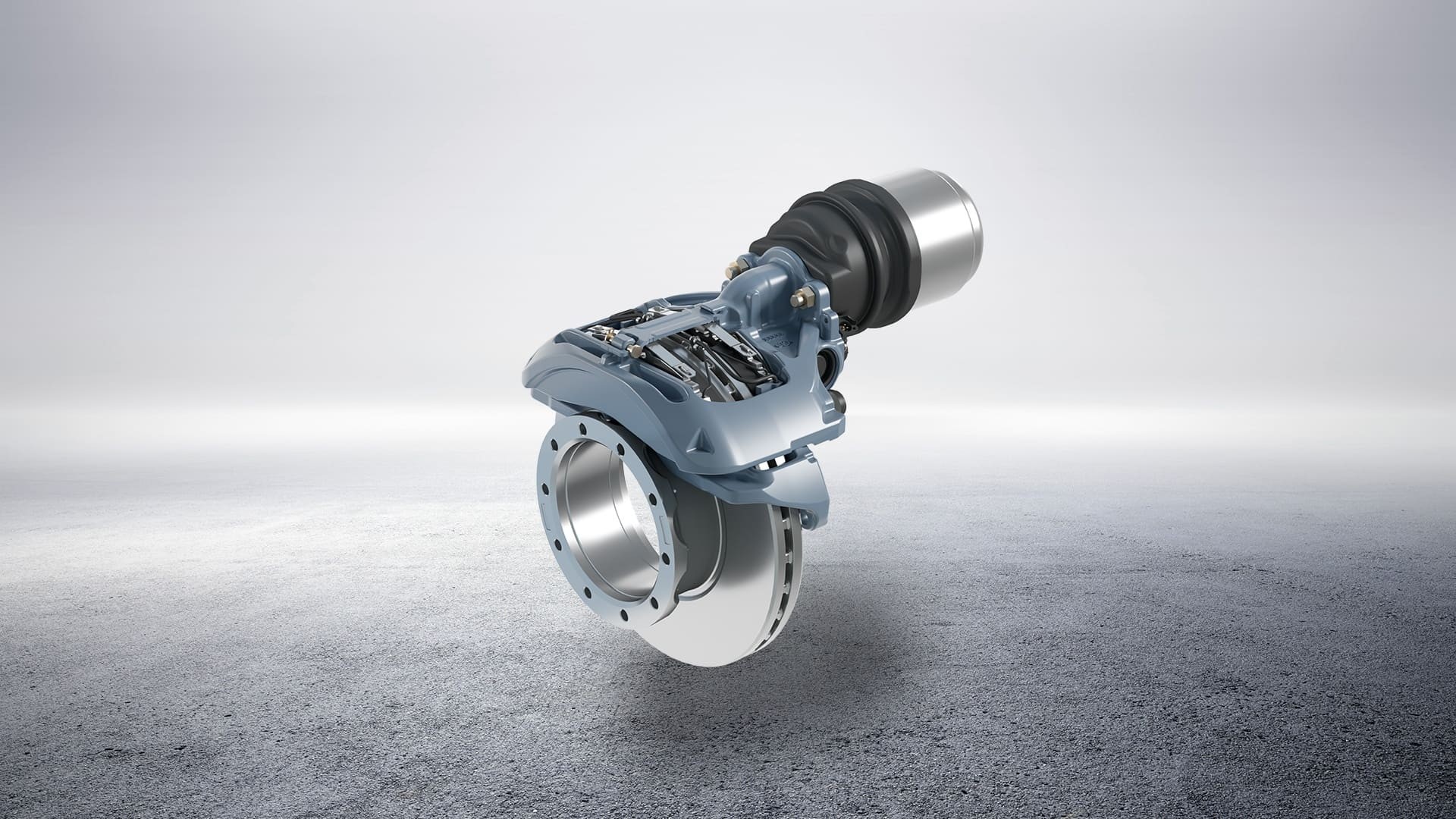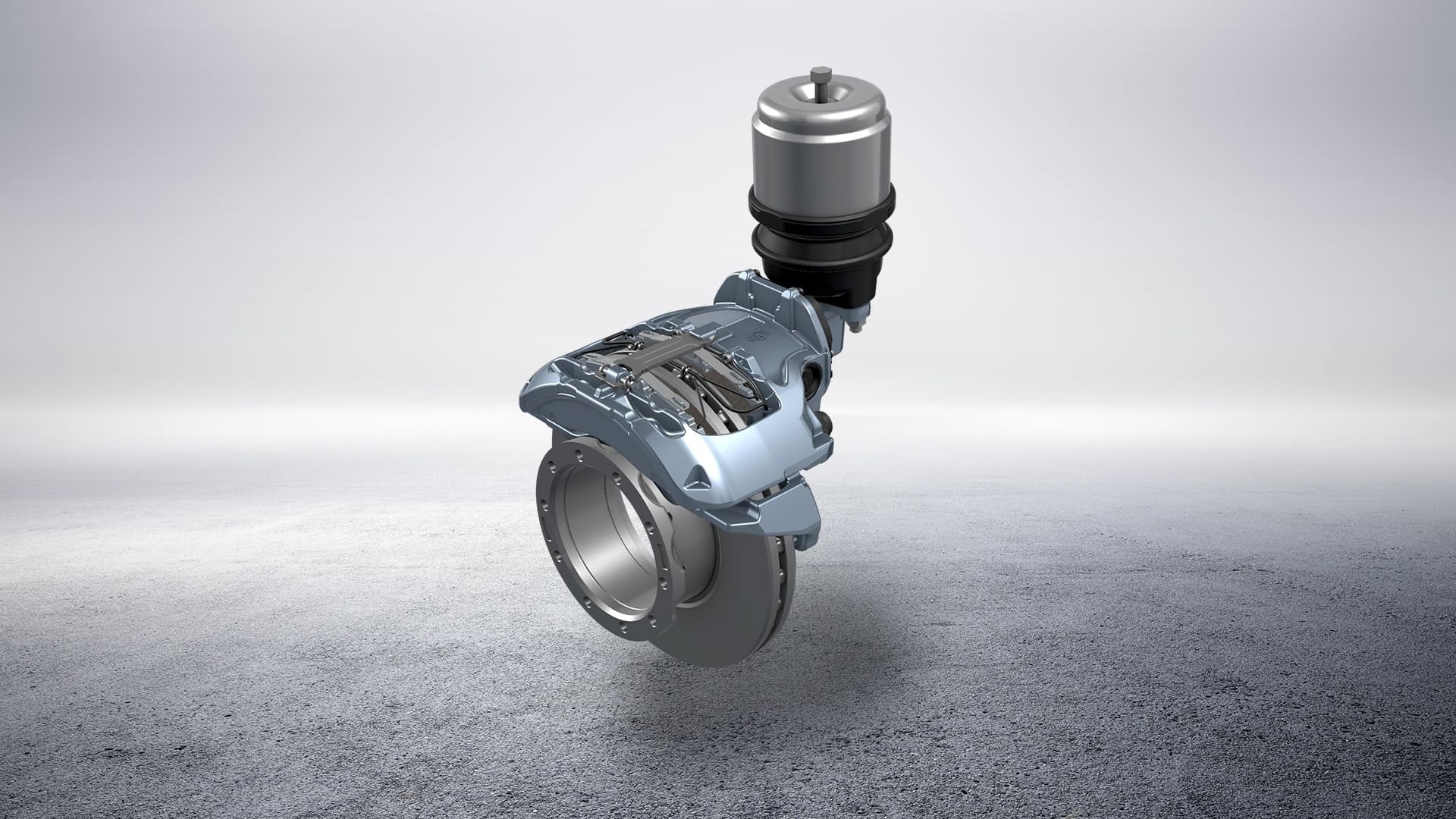 Energy efficiency improves range and eco footprint
The SYNACT® helps to support energy efficient driving operations with its reduced weight. The SYNACT® axial is four kilograms lighter, and the SYNACT® radial is ten kilograms lighter than their respective predecessor models.
The Active Caliper Release System (ACR) also stands for high energy efficiency by reducing further residual drag torque. The ACR releases the pad from the disc using a spring system and centers the caliper once again more quickly. The result is lower energy consumption, along with lower wear to the brake pads and reduced CO2 emissions.
The robustness of the brake also contributes to its eco-friendly design. It is ready for industrial remanufacturing, significantly extending the life cycle of each individual SYNACT® brake.
Basis for future requirements
Future solutions to minimize brake dust and noise emissions and for electrifying the braking system are also part of the SYNACT® approach. It is the technical platform on which Knorr-Bremse comes closer to its vision of accident-free passenger and cargo transport.
Key benefits:
Flexible for use in all common 22.5 inch truck and bus applications
30 kNm braking torque with reduced weight (four kilogram savings compared to the axial predecessor model, ten kilogram savings compared to the radial predecessor model)
Increased robustness thanks to fully-encapsulated bearings
Energy efficiency thanks to reduced residual grinding torque and weight
Lower CO2 emissions over the product life cycle
NexTT® – Pneumatic disc brakes for semitrailers
The new NexTT® pneumatic disc brake was specially developed for use in trailers.
Weight optimized for light and moderate requirements
With its single-piston design and low weight of less than 29 kg, the NexTT® is setting standards in the class up to 20 kNm. The result is lower energy consumption, along with reduced CO2 emissions.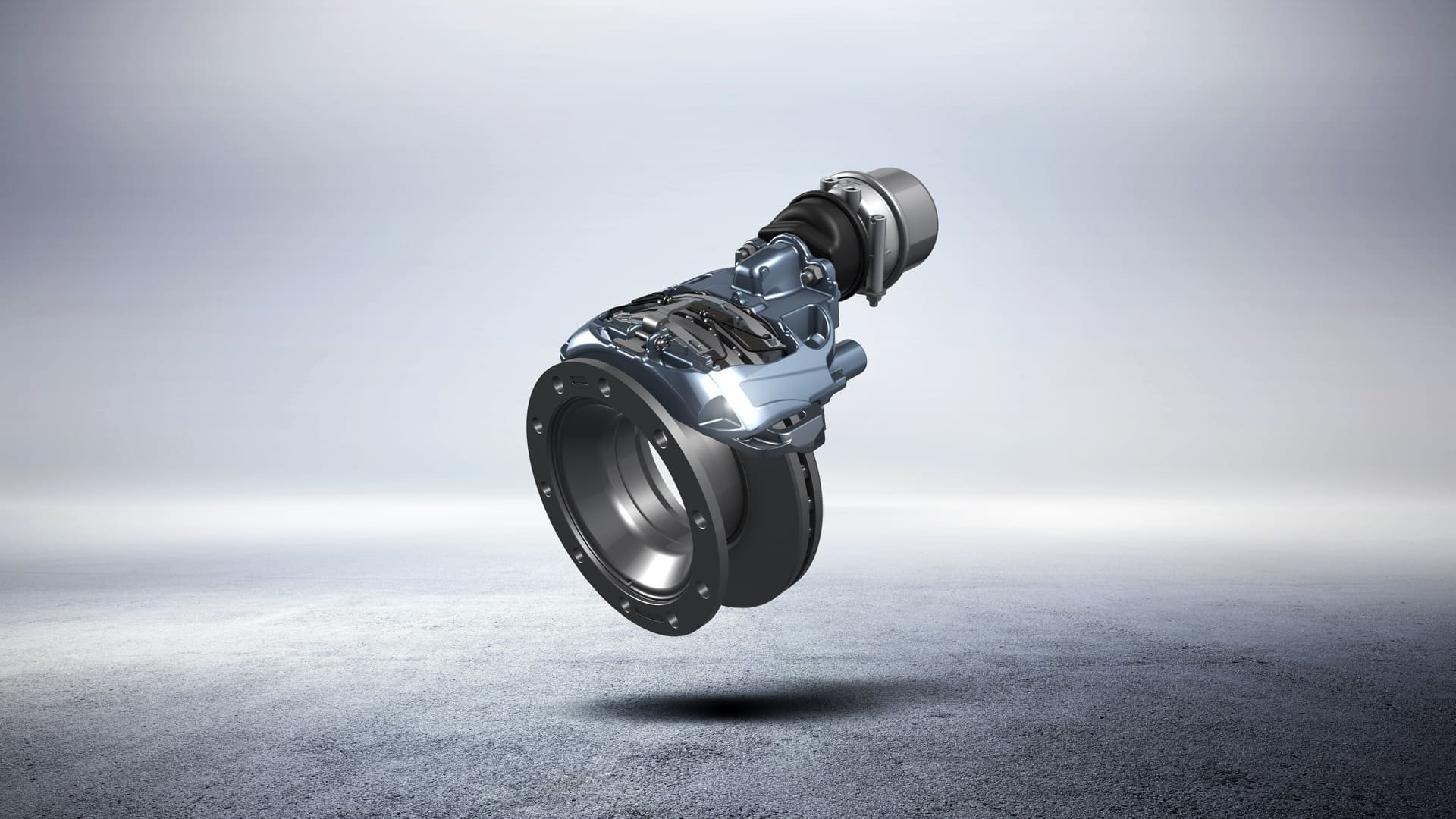 Innovative pad system
The new pad guidance system makes exchanging pads in the workshop simpler. The suspended internal brake pad also makes the brake more robust against environmental influences. The brakes are also suitable for installing the active caliper release (ACR) system to reduce residual grinding torque.
Key benefits:
Up to 20 kNm braking torque
Over three kg weight savings compared to the previous model
Robust pad suspension design
Optimized handling in service
Active caliper release system (ACR) as an equipment option