Brake rotors – wear-resistant and resilient against heat cracking
Brake rotors transmit the braking torque to the wheel. In the process of doing so, they convert the energy generated into heat. Brake rotors from Knorr-Bremse do so using a design that has been proven millions of times over in the field.
The Knorr-Bremse Splined-Disc® impresses with its unique robustness. The innovative flat rotor design minimizes thermal distortion in the rotor (shielding). This reduces the tendency to heat cracking by up to 50 percent, compared to conventional rotors. The result is a significantly longer service life for the rotor, with lower overall costs.
Contact
Knorr-Bremse Systeme für Nutzfahrzeuge GmbH
Splined-Disc® for all requirements
In addition, the Splined-Disc® offers weight savings of up to 5 kg. The design ensures low deformation with highly parallel friction surfaces for a high level of ride comfort, minimizing bothersome vibrations and noise during braking. With its universal design, it is suitable for all common 22.5 inch truck, bus and trailer applications with up to 30 kNm braking torque.
Conventional rotors added to the portfolio
In addition, Knorr-Bremse offers cup wheels and collar rotors in wheel sizes 17.5," 19.5," and 22.5". This means that we supply brake rotors for all common applications in the commercial vehicle sector.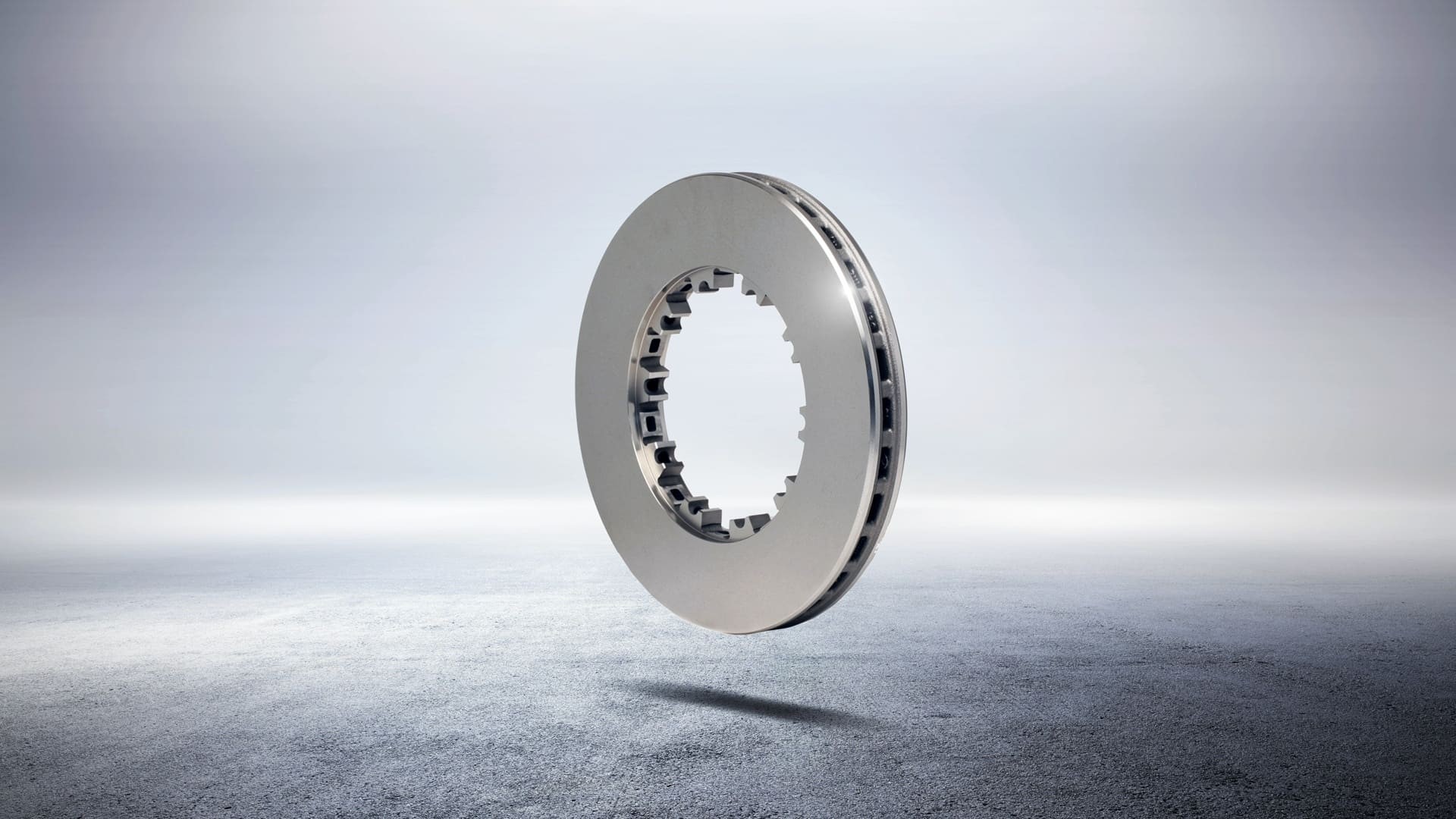 Key benefits of Knorr-Bremse brake rotors:
Innovative Splined-Disc® flat rotor design
Low deformation and high heat crack resistance
Extended service life
Minimal vibrations and noise during braking
Comprehensive portfolio for wheel sizes 17.5," 19.5," and 22.5."