Recirculating Ball Steering – Precise transmission of extreme steering forces
Recirculating Ball Steering (RCB) is especially well-suited for the high axle loads of heavy trucks. It allows torques of up to 8,500 Newton meters to be controlled reliably, precisely and with optimal haptic feedback. The success of Knorr-Bremse's RCB steering systems rests on three main factors: proven technology, close partnership with the customer and excellent steering feel.
Contact
Knorr-Bremse Systeme für Nutzfahrzeuge GmbH
Recirculating Ball Steering (RCB) takes its name from a set of steel balls in the steering spindle. They transmit the rotary motion of the steering wheel to the piston. The piston movement is translated into a swiveling movement of the wheels via the segment shaft and steering linkage. A variable steering ratio ensures a most responsive steering feel for the driver.
The occurring forces are formidable. At the output shaft of the steering system, the torque can reach up to 8,500 Newton meters. By way of comparison, wheel nuts are tightened with around 100 Newton meters.
Hydraulic power steering
Knorr-Bremse's Recirculating Ball Steering system boosts the mechanical transmission of power with a hydraulic power steering system. Solutions for all vehicle classes and architectures including two steered front axles are available. In these applications, additional hydraulic cylinders ensure that the driver can still steer the vehicle even in the event that the primary hydraulics fail.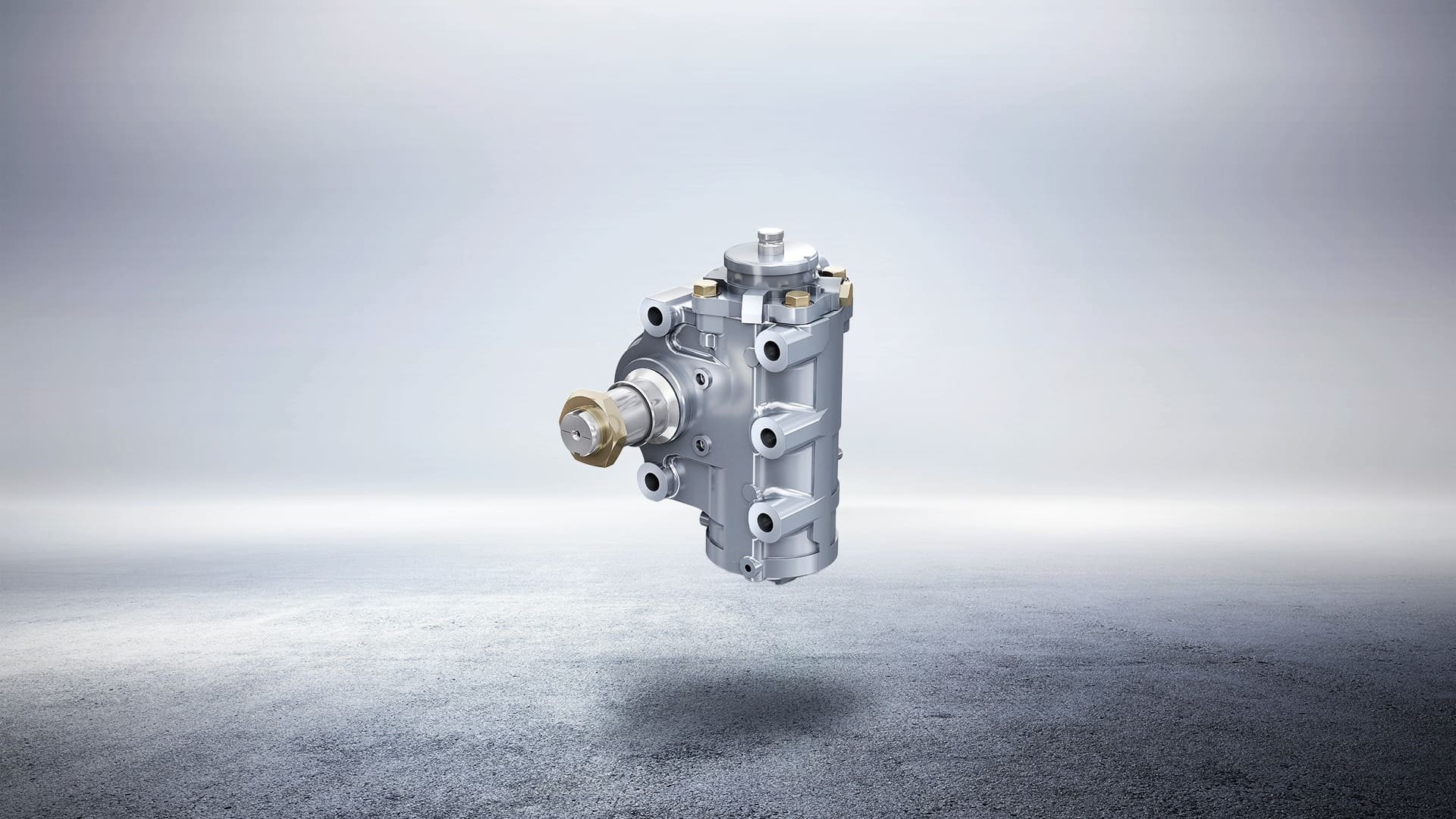 Adaptable to regional and vehicle-specific requirements
The modular design of Knorr-Bremse's Recirculating Ball Steering system allows the components to be positioned in the vehicle in a variety of ways. As a result, Knorr-Bremse can flexibly adapt the steering system to regional requirements and specific features of a vehicle.
Key benefits:
Robust design
Proven technology
Modular design for flexible adaptability to all region- and vehicle-specific features, eg for particularly high axle loads or two-circuit variants for two-axle systems
Excellent and customizable steering feel
Hydraulic comfort functions
Light weight
Very high market penetration, even in the world's most demanding markets